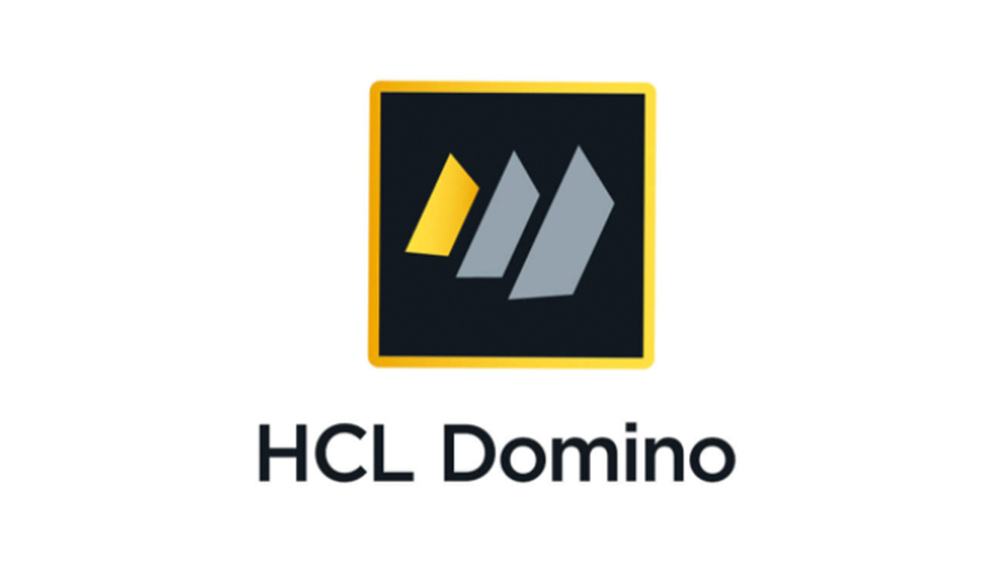 HCL Domino er verdens kanskje mest unike applikasjons-server. Den er uhyre stabil og superenkel å utvikle og drifte viktige forretningsløsninger på. Med den nye komponenten HCL Domino Volt går det 70 % raskere å utvikle nye applikasjoner enn med bruk av andre plattformer. Og med den nye HCL Nomad er du heller ikke avhengig av HCL Notes for å kjøre applikasjonene. Du kan altså lage enkle applikasjoner selv, uten bruk av kostbare konsulenter og bruke dem direkte på feks smarttelefoner og nettbrett.
Kjenner du ikke HCL Domino? Husker du IBM Domino og IBM Notes? Løsningen som alle trodde var forsvunnet fra markedet? Den lever i beste velgående og opplever både sterk teknologisk utvikling og stor salgsvekst i markedet. Tusenvis av bedrifter og organisasjoner, som vurderte å bytte til andre plattformer, har vendt tilbake og reaktivert sine lisenser. De har regnet på det og funnet at det er mye rimeligere å oppgradere sine Domino-servere og modernisere applikasjonene basert på alle de spennende og nyutviklede funksjonene og integrasjons-mulighetene som er tilført etter at HCL overtok eierskapet fra IBM.
Nå kan også du som er ukjent med HCL Domino teste ut denne plattformen – helt gratis! HCL Domino 11.0.1 er nå tilgjengelig som en «Docker-compatible Red Hat Universal Base Image (UBI) of Domino». Du installerer bare prøveversjonen av Domino-serveren som en Docker kontainer, med enkle kommandoer. Straks den er installert har du en rekke HCL produkter tilgjengelig:
HCL Domino Volt 1.0 Fix Pack 1. Domino Volt provides low-code app building capabilities for IT teams and business users. With Volt's minimalistic and intuitive interface, users can easily create and customize apps, collect and track information, and automate processes.
HCL Verse 1.0.9b Verse is mail that understands you. It has less clutter and more clarity for getting you connected to the people who matter to you most. Powered by analytics and advanced search, Verse works for you, not the other way around.
HCL Traveler 11.0.1 Fix Pack 1 Traveler provides automatic, two-way, over-the-air syncing between HCL Domino® servers and wireless handheld devices. Traveler syncs mail, calendar and address book data in real time. On some select clients, To Do data is also synchronized.
HCL Domino AppDev Pack 1.0.5 AppDev Pack adds Node.js support to the Domino server. It includes three related components:

A server-side component called Proton. An administrator installs and configures Proton on one or more Domino servers.
A Node.js module called domino-db. A developer adds this module to a Node.js application. The domino-db module uses Proton to perform bulk operations on documents in a server database.
A Node.js based service called IAM (Identity and Access Management). An administrator can deploy it aside Domino to enable remote applications to access Domino resources through RESTFul APIs with standard OAuth2.0 authorization flows.
I tillegg til Domino får du også disse løsningene:
HCL Notes 11.0.1 and HCL Domino Designer 11.0.1 clients
The AppDev Pack kit, which contains additional components required for AppDev Pack.
Ønsker du å kjøpe/leie lisenser etter prøveperioden er det bare å ta kontakt med oss. Vi er autorisert HCL Business Partner og spesialister på HCL-lisenser.
https://brainworker.no/wp-content/uploads/Gruppe-1.jpg
563
1000
Arne Nielsen
https://brainworker.no/wp-content/uploads/Logo_brainworker-1.png
Arne Nielsen
2020-07-31 15:35:54
2021-09-29 13:06:14
Nå kan du teste HCL Domino applikasjonsserver gratis!